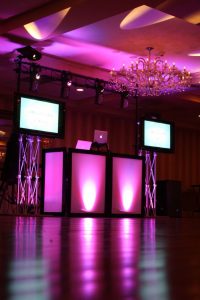 The proper lighting is essential for setting the mood of any special gathering.
How can the energy of your event be enhanced to the utmost?
The answer: automated lighting.
Our automated lighting setup can be modified to accommodate any type of event, however elegant, professional or relaxed the setting should be. Dazzling visual effects matched with customized colors of your choice will be sure to make your event one that will be talked about for a long time to come.