Matthew Rosiello (aka DJ Little Matt)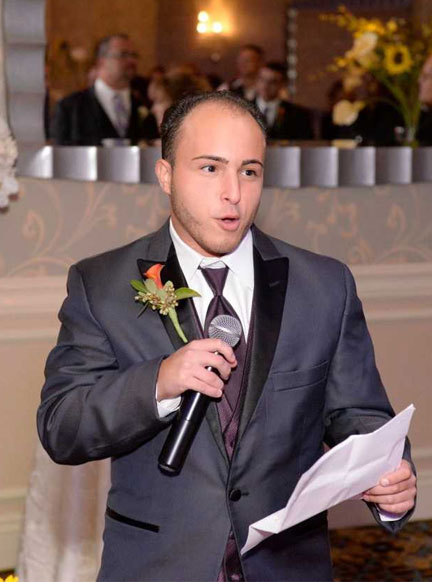 My Goal – Turning Music Into Memories. I have been a professional DJ for more than 10 years with a specialty in Club / Dance music. I was trained at the prestigious Dubspot Academy in Manhattan, NY.
Dubspot is a premier music and DJ school which features a cutting-edge training center that has educated many world class DJs. I have an extensive collection of music consisting of every genre including Top 40, Club/Dance, Olides, Hip hop and Rock.
Customized remixed and Mashups are also part of my music collection. If you want to have your guests always on the dance floor, I am your DJ.
Our Experience
The business had humble beginnings when founded in 2000. Since then we have enjoyed exceptional growth, earning a well-deserved reputation for providing unforgettable parties.
When looking for music and entertainment, we know you're doing your research, as this aspect can make or break the experience. Simply put, we're here to make sure you and your guests don't want to sit down!
Further, we ensure your event runs smoothly and has smooth transitions, whether for ceremonies, speeches, meals, or other event aspect. Our 17+ years' experience in the music industry has led us to build our skillset and consistently invest in the best technology.
Alongside weddings and corporate events, we work with clients planning their upcoming anniversaries, birthdays, communions, even outdoor BBQ's. We know this is where memories are made and just because an event is not a black tie affair, doesn't mean it can't have high quality audio / visual.
We also stand out from other companies, as we never sub-contract. Our DJ's, Dancers, Audio/Video Techs and activity coordinators are exclusive to us. We look forward to working with you, offering competitive pricing and custom packages for your needs!